The LEPAGE workshops
"It is with great pleasure that we welcome you to the workshops of Maison Lepage, because each piece of jewelry and each timepiece deserves the greatest care... "
Julie Delamarre, Workshop Manager Lille
The workshops are pleased to welcome you from Tuesday to Saturday at the Maison Lepage.
In order to prepare for your visit, we ask you to prepare certain elements to make your visit more fluid.

Gold redemption: Please bring a proof of address less than 3 months old and an ID card.

Watch and jewel under warranty : please bring the warranty card of your jewel or watch

Mailing : please send us your jewel or your watch with your contact information (name, phone number, email address and postal address) and the reason of the sending.
Good to know before you come: you have the possibility to bring your jewelry in gold 750 thousandth. We do not accept gold-plated or silver jewelry.


Gold repurchase
We give you an appointment in our workshops to estimate your gold (only 750 thousandths gold, formerly called 18-carat gold). Please bring an identity card and a proof of residence of less than 3 months (gas, electricity or telephone bill). The price is fixed according to the gold price and the estimation will be done within 15 days.

Diamond repurchase
We take back diamonds of more than 1 carat. The estimate will be done within 3 to 4 weeks.

The expertise of the stones
The expertise of your stones is carried out by Mr. Lepage. This service is invoiced at 180 euros.
Replacement of stones
If you have lost a stone on your jewel or if you wish to replace it, you can bring it to us. Every week, Mr. Lepage goes to the diamond exchange in Antwerp to find exceptional stones.

The re-stranding of pearl necklaces
Our pearl necklace re-stringing service is only for real pearls.

Engraving
Engraving is offered for all jewelry purchased at Lepage. Otherwise, the service is charged at 40 euros.

Ear piercing
LThe jewelry workshops offer ear piercing services for children over 6 years old. The service is charged at 25 euros for one ear, 50 euros for two ears (surgical steel jewelry only).

Revision
Please note that the "revision" is offered for jewelry purchased at Lepage. Do not hesitate to come and have your precious jewelry checked every 3 months to avoid unnecessary scares. Ultrasonic cleaning is charged at 10 euros.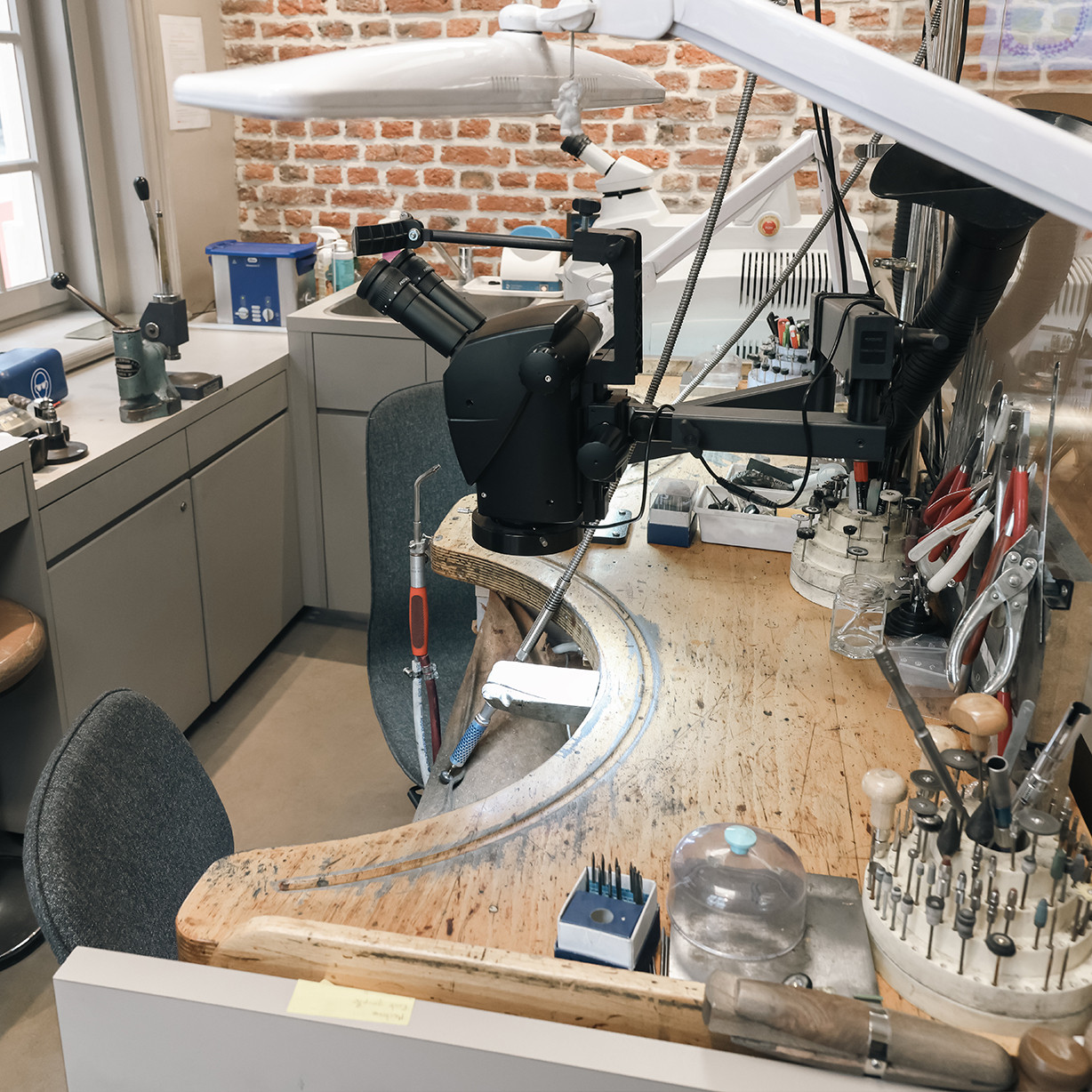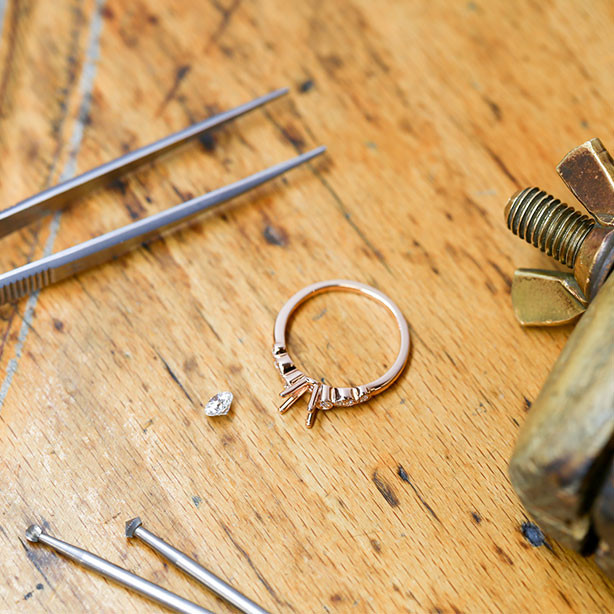 OUR SERVICES AND WATCHMAKING SERVICES
Good to know before you come: La Maison Lepage is committed to working with trusted partners, so we do not accept counterfeit watches in our workshops.



Changing batteries
From 20 euros, depending on the brand of your watch.

Watch cleaning
From 10 euros.

Watch review
The watch is returned to the brand. It is important to bring the warranty card with you. It takes about 6 weeks to return the watch.

Engraving of the bottom of the box
From 60 euros.
Various watchmaking interventions: fee-based estimates depending on the brand
Here is an order of magnitude based on various watches (all prices are given as an indication and may vary. Only an official estimate will tell you the exact amount you will have to pay for any intervention on your watch):
• Breitling : 28 euros
• Jaeger LeCoultre : 150 euros
• Zenith : 80 euros
• Hublot : 80 euros
• Baume et Mercier : 35 euros
• Dior : 40 euros
• Seiko : 40 euros

If the watch intervention takes place during the warranty period, a service warranty is activated, which extends from 12 to 24 months.

Vintage watch buyback and appraisal
This service is not provided by the workshops. Please contact the department concerned at the following e-mail address: herve@lepage.fr, or go directly to the Lepage store.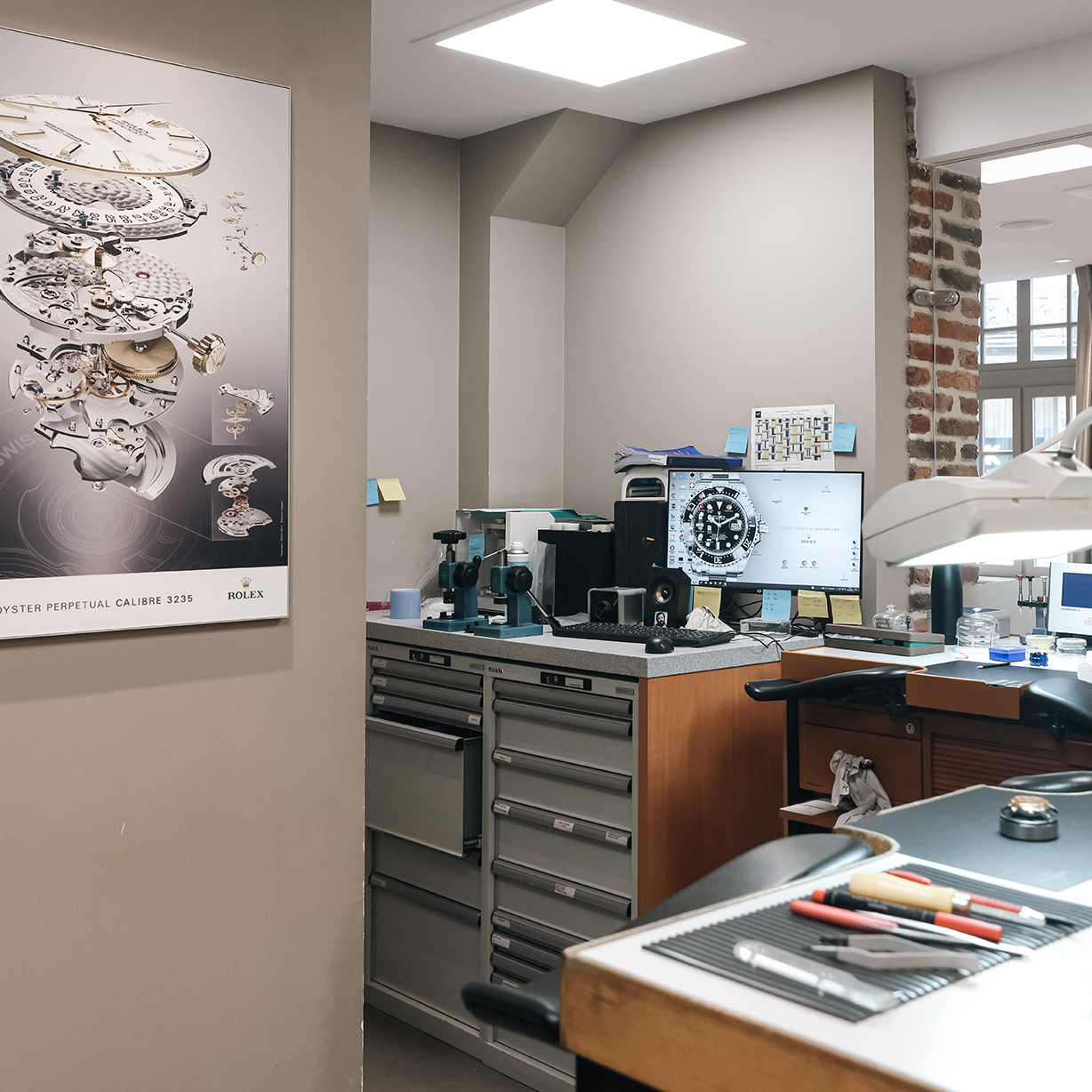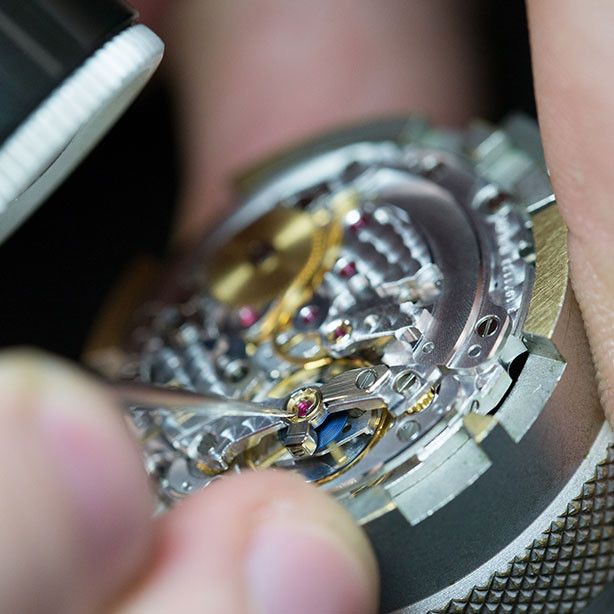 Warranty: a distinction is made between manufacturing defects and defects of use, indeed the first is covered by the warranty, while the second is your responsibility and can not be covered by the warranty.
When your jewel or watch is still under warranty and requires an intervention, it is returned directly to the brand. The warranty covers manufacturing defects but not defects in use, it applies provided that the diagnosis reveals a manufacturing defect, not a defect in use. If a defect of use is found, an estimate will be made and will be proposed to you.
Quotations: procedures and deadlines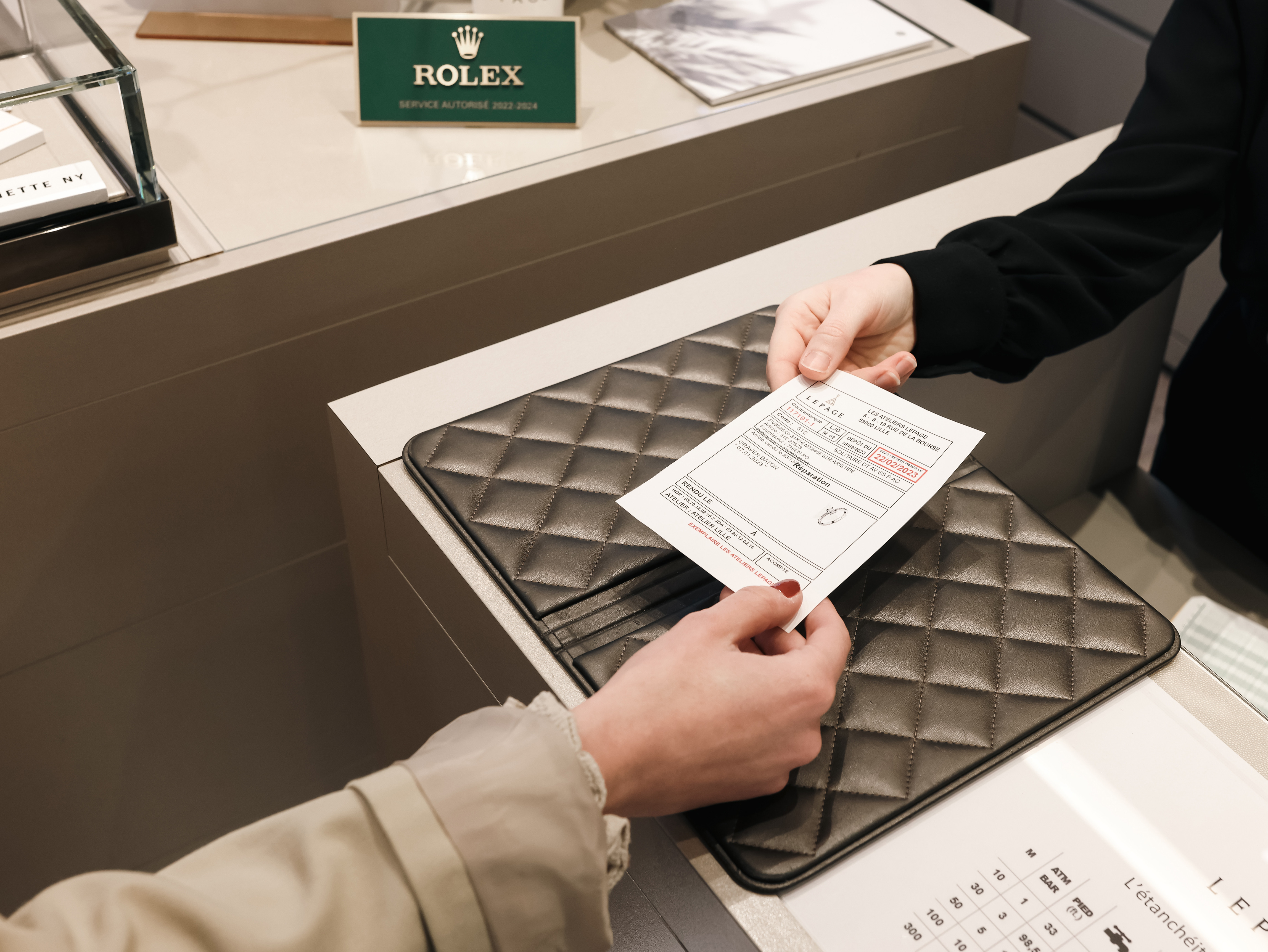 When you drop off your jewel or your watch at the workshop, you will receive a deposit slip containing the essential information and characteristics of the intervention. You will also find the maximum date for sending the estimate.

Deposit of a jewel at the workshops : about 2 weeks to receive the quote
Deposit of a watch at the workshops : about 3 weeks to receive the quote

The estimate provided by the House of origin of the jewel or the watch is sent directly to your mailbox. If you accept it, you must validate it by replying to the email. You will then receive a notice of receipt from our workshops, the date of sending being taken as proof.

The intervention time is always announced in the estimate, it is usually 4 to 6 weeks, so it is useless to come back to the workshops before the indicated date because we will unfortunately not have any additional information to give you.

When your watch or jewel is returned to our workshop, you will receive an email informing you of its availability. You can then come and pick it up, but you must have the deposit slip that was given to you when you entrusted your property to us.

If you need to contact our workshops, you can send an email directly to the department concerned, depending on the store where you have deposited your watch or jewel. You will find all the useful contacts at the bottom of this page!