Make easy payments over 3, 4, or 10 months with ALMA !
No results for your search
Birthday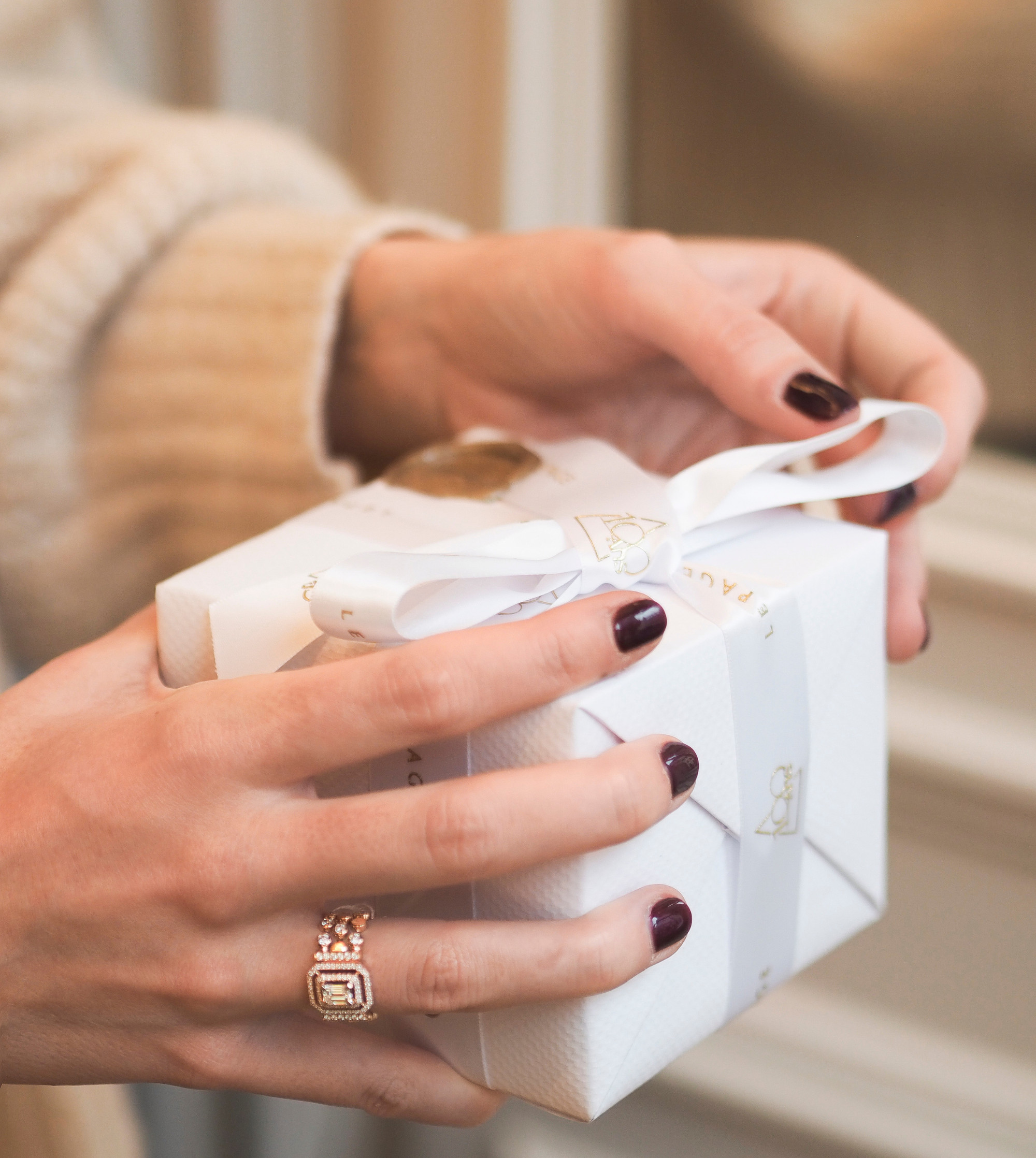 Short of ideas? Think of the gift card!
Offer
Birthday
A birthday is a happy event that is celebrated alongside the people dear to our hearts. For the occasion, the main person gathers friends and family to blow out that extra candle, that milestone on the path of life... But what would a birthday be without a gift? Jewelry and watches are gifts of choice, delicate attentions that can be offered at any age: 18 years, 25 years, 30 years, 40 years, 50 years, 60 years... Discover our wide selection of birthday gifts for men and women on lepage.fr!
Women's birthday gift
Looking for a birthday gift idea for women? Lepage helps you find the precious gift that will fulfill your companion, friend or family member. All gold jewelry or adorned with diamonds or precious stones? Our wide selection of necklaces, rings, bracelets and earrings can be found online. Lepage, Fred Joaillier, Messika, La Brune et La Blonde, Ginette NY, Dinh Van, Boucheron... The biggest names in jewelry are on our site. Looking for an exceptional timepiece? Discover all our women's watches in our selection of birthday gift ideas: Dior, Chanel, Tissot, Jaeger Lecoultre, Omega, Tag Heuer, Oris, Baume & Mercier...
Men's birthday gift
Give a gift with a special symbolism to your friend or loved one who matters to you! Watch or jewelry, Lepage helps you find the gift for men you want to give to celebrate this important moment... Men's jewelry par excellence, the watch is undoubtedly an accessory to express his personality. Classic watch, sports watch, diving watch, vintage watch, connected watch, limited edition watch or chronograph watch... The world of watchmaking has no secrets for us. Discover our most beautiful watch brands on lepage.fr: Baume & Mercier, Bell & Ross, Breitling, Frédérique Constant, Grand Seiko, Hamilton, Hublot, Longines, Zenith, Rado, Midi, Yema, ZRC... Fall for a men's timepiece combining aestheticism and technicality.
The jewelry: a birthday gift to please
Necklace, bracelet, ring, earrings, sautoir, ear chips... Offering a jewel is a symbolic act. This exceptional present, offered as a birthday gift, will accompany the woman or man who will wear it during each stage of his life. Let yourself be seduced by our selection that contains the anniversary gift you are looking for! Don't know what kind of jewelry to give for a birthday? The present could be different depending on whether it is your significant other, your friend or your mom!
The bracelet
The gold bracelet 750 thousandths presents itself as a gift of choice, easy to wear and suitable for all women but also for all men. Declined in chain, rush or cord version, the bracelet is an attention that does not leave indifferent! Let yourself be seduced by the timelessness of the charming Coquette bracelet adorned with sapphires or by the modernity of the iconic cord bracelet signed dinh van!
Earrings
Bringing brightness and presence to the face, a pair of earrings is a gift that fulfills the feminine! Looking for a discreet and traditional pair? The pair of Claverin pearl earrings is without a doubt a safe bet. If you're looking for a more daring pair, the Origine earrings from So Shocking are an obvious choice! For a modern and assertive look, fall for a mono buckle like the Coup de Foudre yellow gold and diamond earring from La Brune et La Blonde
The necklace
A quintessential feminine gift, the gold necklace, embellished with precious stones, gemstones or pearls, remains an obvious choice. Choose a classic creation like the Clyde necklace sublimated by a diamond or a more contemporary one like the Lotus necklace from Ginette NY, the necklace glows with movement and catches every ray of light!
The ring
Highly symbolic, the ring is nevertheless not only offered to his half! The ring is a jewel that can also embody friendship and affection. In yellow gold, rose gold or white gold, the ring is a delicate present that will embellish the hand and accompany the person celebrating his or her anniversary in every moment of his or her life! Messika, So Shocking, Dior or Claverin, find the perfect ring to offer!
The watch: a must-have accessory
The watch is much more than an accessory whose purpose is to tell the time. Over time, the watch has become a man's jewel and is also infatuated with the wrist of women. Adapting to the personality of its wearer, the automatic, quartz, diving or chronograph watch is an ideal gift to offer to a woman or a man for his birthday! Find the precious timepiece you want to offer on lepage.fr!