A little heart in pink gold, set with diamonds? Offbeat and bright, we love the Mini Coeur necklace, which is discreetly revealed!
Maison Ginette NY presents its mini heart in pink gold in a sparkling version, set with diamonds. The Ginette NY mini heart necklace will seduce you with its minimalist and luminous allure. The small diamonds are revealed in brilliant cut and sparkle on the whole mini heart pendant.
Timeless, this jewel is no less modern! Frédérique Dessemond revisits the mini heart here by presenting it slightly inclined. Discreet, this Ginette NY necklace invites you to travel to the memories of your childhood. The Ginette NY mini heart lights up in the palm of your neck and dazzles with its sweet aura of each of your outfits.
Worn alone or in accumulation, this Ginette necklace NY will be your new essential accessory!
Brand

Ginette NY

Reference

TDHD

Condition

New

Warranty

All of our watches and jewelry are covered by an effective warranty for a minimum of two years. This can be extended depending on the brands and products purchased on our site. For any question concerning the conditions relating to our guarantees: hello@lepage.fr

2 years

Brand Collection

Minis on Chain - Ginette NY, Tiny Diams - Ginette NY

Model

Necklace Mini Heart - Pink gold and diamond

Gender

Woman

Color of the gemstone

White

Gemstones

Diamond

The 4 criteria of evaluation of the diamond are defined by the "4 Cs":

- Cut (its size, i.e. the shape that the cutter has given it by creating facets)

- Clarity (its purity)

- Color (its color, ranging from D exceptional white + to Z tinted)

- Carat (its weight)

Carats range

0,05 to 0,10 carat

Average total weight of stones on jewelry (in carats)

0,08
Model

Necklace Mini Heart - Pink gold and diamond

Materials

18k Rose Gold (750 ‰)

18k rose gold (750 thousandths) is 75% pure gold, alloyed with other precious metals to make it workable and give it its beautiful pink color. It is the most beautiful quality of gold that can be found in jewelry. 

Carats range

0,05 to 0,10 carat

Average total weight of stones on jewelry (in carats)

0,08

Chain length

43 cm

Clasp

Lobster

Materials

18k rose gold (750 ‰)

Category

Necklaces
Chain material

Rose Gold 750 th

Pattern material

18k rose gold (750 ‰)

Gemstones on the pattern

Diamond

Total weight of the stones on the pattern

0,08 carat

Pattern diameter

6 mm

Sub-typology

Necklace

Lepage est revendeur officiel GINETTE NY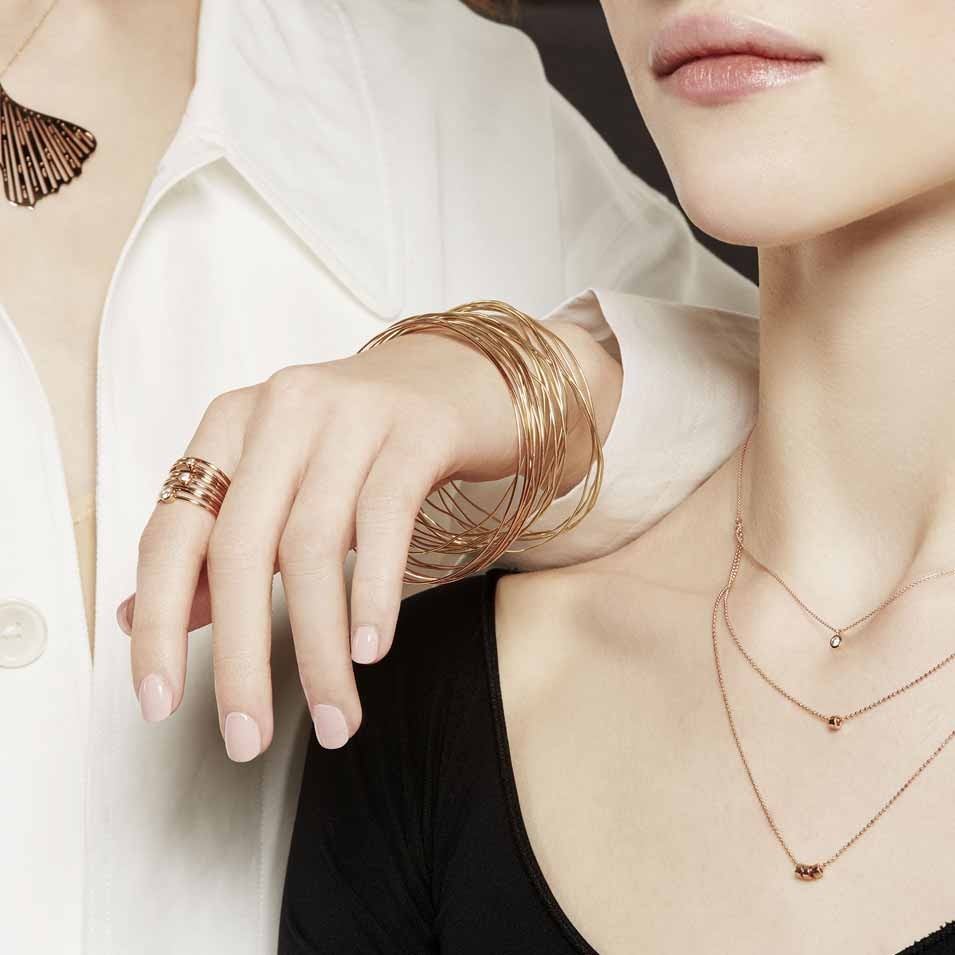 Discover GINETTE NY