Not lacking in charm, the Sequin Ginette NY ring is presented in a Mini version where, for our greatest pleasure, a small diamond continues to sparkle.
Ginette NY is inspired by the shape of an ellipse to create the Mini Sequin ring in pink gold. The jewel melts on your skin thanks to its round and feminine lines which follow the shape of your finger. An adorable 0.005 carat diamond adorns the ring of the ring and illuminates you with its soft reflections. He looks like a little star and watches over you like a guardian angel.
Brand

Ginette NY

Reference

RSQD02

Condition

New

Warranty

All of our watches and jewelry are covered by an effective warranty for a minimum of two years. This can be extended depending on the brands and products purchased on our site. For any question concerning the conditions relating to our guarantees: hello@lepage.fr

2 years

Model

Mini Sequin Ring - Pink gold and diamond

Gender

Woman

Color of the gemstone

White

Gemstones

Diamond

The 4 criteria of evaluation of the diamond are defined by the "4 Cs":

- Cut (its size, i.e. the shape that the cutter has given it by creating facets)

- Clarity (its purity)

- Color (its color, ranging from D exceptional white + to Z tinted)

- Carat (its weight)
Model

Mini Sequin Ring - Pink gold and diamond

Materials

18k Rose Gold (750 ‰)

18k rose gold (750 thousandths) is 75% pure gold, alloyed with other precious metals to make it workable and give it its beautiful pink color. It is the most beautiful quality of gold that can be found in jewelry. 

Metrics

Sizes 46 to 58 / even and odd

Materials

18k rose gold (750 ‰)

Category

Rings

In order to easily find your ring size, we recommend that you measure your finger at the end of the day, when your finger is not too hot or too cold. Measurements may vary slightly from one hand to another.
Pattern material

18k rose gold (750 ‰)

Gemstones on the pattern

Diamond

Total weight of the stones on the pattern

0,05 carat

Resizing

Yes -2/+2

Sub-typology

Ring
The opinion of the Lepage team
I like this ring for the discretion it represents. In a mini version of the Sequin ring, this Ginette NY jewel makes a small diamond sparkle on your finger. - Shirley, Jewelry Advisor.

Lepage est revendeur officiel GINETTE NY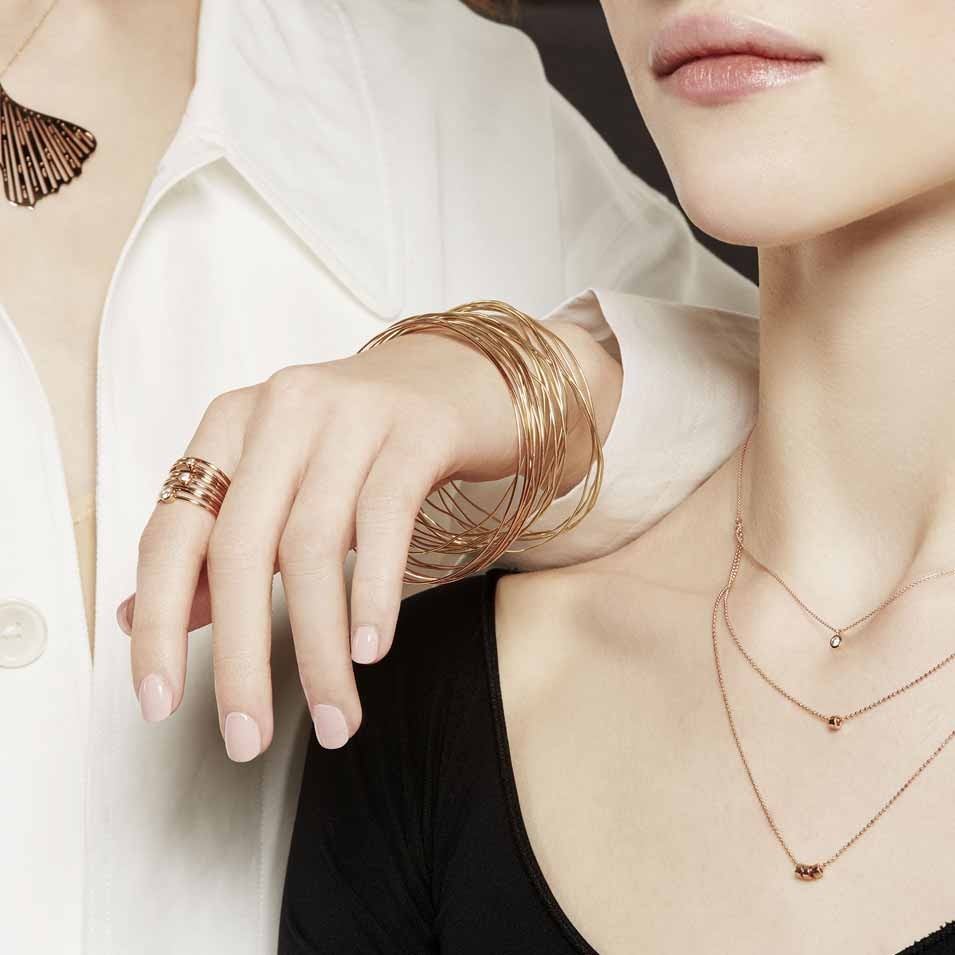 Discover GINETTE NY